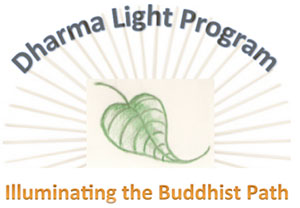 The Dharma Light Program — now offered through the Buddhist Study Center (BSC) — offers classes on general and Shin Buddhism for those new to Buddhist concepts and those who wish to renew their studies of Buddha's teachings. A stepwise approach illuminates a path to understanding of ancient teachings and practical uses in today's society. Find a teacher and a friendly learning community to shine the light of Buddha's teachings on your life.
July-December 2017 Courses
July-December 2017 brochure/registration form
For those interested in all paths of Buddhism
ABCs of Buddhism
Instructors: Ray Takiue and Dexter Mar
Thursdays, 4 classes, 6-7:30 p.m., Oct 5, 12, 19, 26, Buddhist Study Center (BSC) Classroom
An introductory encounter with the basic teachings of universal Buddhist philosophy. For those beginning to ask "what is Buddhism about?" No background needed.
course one-pager
Buddha's Café Happy Hour
Hosts: Various Ministers & Lay Minister Assistants
Thursday evenings, Monthly, 4:30-6 p.m., Starting Sep 14, BSC "Café" (Classroom)
Relax and refresh at the BSC Café on the second Thursday of each month (Sept 14, October 12, November 9, December 14). Come and enjoy cold refreshments in an informal setting. Focus on "Science and Spirituality" by exploring the book "The Big Picture: On the Origins of Life, Meaning, and the Universe Itself" by Sean Carroll. (
NY Times book review
)
course one-pager
For those interested in Shin (Jodo Shinshu) Buddhism
Understanding Shin Buddhism: First Steps
Instructors: Rev. Kojun Hashimoto, Dexter Mar, Roy Higa, and Rod Moriyama
Saturday mornings, 7 classes, 10-11 a.m.: July 29-Sept 23, Wahiawa Mission Hongwanji Classroom
What is the Shin Buddhist way of living? Learn the terminology, concepts, rituals, and services of Jodo Shinshu Buddhism to understand how to find peace and happiness.
course one-pager
Pure Land Buddhism & the Shin Path: Introduction to Jodo Shinshu
Instructor: Rev. Kevin Kuniyuki
Monday evenings, 6 classes, 6:30-8:30 p.m., Nov 6, 13, 20, 27 Dec 4, 11, BSC Classroom
Gain a better understanding of the meaning of Hawaii-American Shin Buddhism through exploring the roots of the Pure Land tradition. The historical development of the Jodo Shinshu path from India to America will be explained to provide a context for the evolution to the West.
course one-pager
July-December 2017 brochure/registration form
Save the Date: December 16, 2017
Dr. Alfred Bloom's Futaba Memorial Lectures
Yemyo Imamura's Legacy
Dr. Michihiro Ama shares insights on Yemyo Imamura (Hawaii Bishop from 1899-1932), who is considered the pioneer of "American Buddhism" and gained acceptance of Shin Buddhism in the United States, promoted Mahayana Buddhism, and helped form a Universal Buddhism in Hawaii.
Buddhist Study Center Location
(All classes except the "Understanding Shin Buddhism: First Steps" series.)