Throughout the month of February, the seven denominations that make up the Hawaii Buddhist Council will each offer an early evening open house for the community. The Open Night for Honpa Hongwanji Mission of Hawaii will be held at Hawaii Betsuin on February 15, 2018 beginning at 6 p.m.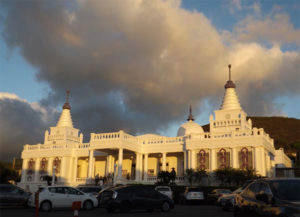 Have you been curious about what is inside of the prominent, white-domed temple off Pali Highway near School Street? This is a good opportunity for a no-strings-attached peek inside and a look around the campus. A brief slide show will introduce you to Jodo Shinshu, our denomination of Buddhism. You'll also get to hear our choir sing a gatha (hymn) and get a taste of a typical Sunday service.
Or, are you a temple regular who knows someone who's been meaning to see what our temple is about? Please encourage them to attend! You could come together.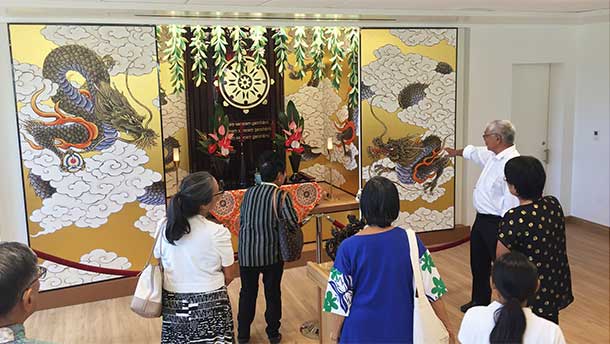 The temple campus tour ends at Pacific Buddhist Academy's new classroom building, where we'll wrap up with Q&A and refreshments.
Our address is 1727 Pali Highway in Honolulu, though please note that access is from Lusitana Street.
Hope to see you at 6 p.m. on Thursday, February 15! All welcome.
– David Atcheson, Communications Chair
PS. For a complete schedule of Open Nights for each of the denominations that make up the Hawaii Buddhist Council, see Open Night at the Temples.