Ministers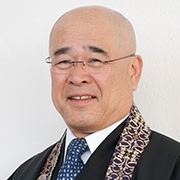 Rev. Toyokazu Hagio is the Rimban (chief minister) of the Hawaii Betsuin, succeeding Rev. Tatsuo Muneto in that position in December 2015. He was born in Kumamoto, Japan and graduated from Ryukoku University. He came to Hawaii in 1980 and was assigned first to Waialua Hongwanji. He later served at Honomu, Wailuku, Waipahu, and Hilo, and notes that serving various temples has kept him flexible. In the three years preceding his assignment to Hawaii Betsuin in February, 2014, Reverend Hagio was on leave to care for his mother in Japan. He invites those who would like to talk with him to come by the temple — his door is open.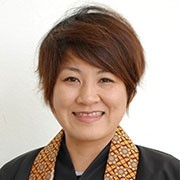 Yuika Hasebe
Associate Minister
Reverend Yuika Hasebe first served at Hawaii Betsuin from February 2008 to November 2009. She then served at Hilo Betsuin for three years before going back home to Japan to take care of her family. She is happy to be back in Hawaii and has rejoined Hawaii Betsuin as of summer 2014.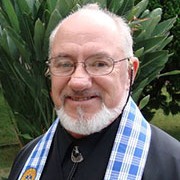 Arthur Kaufmann
Associate Minister
Rev. Kaufmann joined the Hawaii Betsuin in June of 2013. He served previously a minister at Aiea Hongwanji and as a minister's aide at Hilo Betsuin. Rev. Kaufmann received the Honpa Hongwanji's ministerial training, including Tokudo (ordination) and Kyoshi (certification).
Joshin Kamuro
Associate Minister
Rev. Joshin Kamuro is from Kumamoto in southern Japan on Kyushu Island. After graduating from Ryukoku University with the Bachelor's Degree in Shin Buddhist Studies in 2001, he worked at the EKŌ-House of Japanese Culture, a division of BUKKYŌ DENDŌ KYŌKAI (Society for the Promotion of Buddhism) in Düsseldorf, Germany from 2001 to 2006. He returned to Japan in 2007 to further his study at Ryukoku University and completed his Doctoral Program in Shin Buddhist Studies in 2014. He participated in the IMOP (International Ministerial Orientation Program) in 2014. He and his wife, Minako, have an eight-year-old son. His assignment at the Hawaii Betsuin is effective December 16, 2015.