Hawaii Betsuin Buddhist Women's Association (HBBWA) is both a temple organization and a "unit" within the Hawaii Federation of Buddhist Women's Associations. HBBWA also joins with other BWA units in the Honolulu United BWA.
Since its founding in 1898, Hawaii Betsuin BWA has played a central role in the life of the temple in many ways, including organizing and supporting events, providing opportunities for learning and fellowship, and supporting student exchanges. And, through participating in regional gatherings and world conventions, Hawaii Betsuin BWA helps strengthen connections among BWA members worldwide.
News & Events
Contact BWA
Latest BWA-related News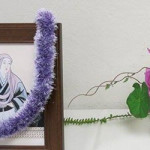 Join us April 30 for Eshinni-Kakushinni Service and MusicFest
04/27/17
-
This article by Fujiko Motobu appeared in the April 2017 Goji newsletter. It has been modified slightly for web use.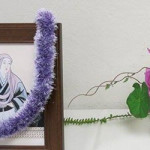 BWA News for October 2016
10/08/16
-
As reported in the October 2016 Goji newsletter... Excursion to Iolani Palace September 1, 2016 Approximately 50 BWA members and
BWA-related Events
There are no upcoming events to display at this time.
Contact Hawaii Betsuin BWA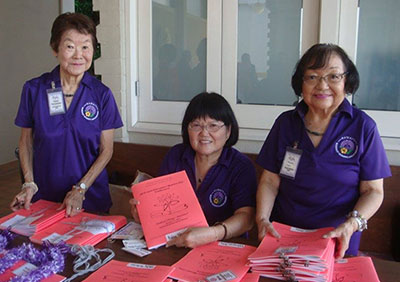 BWA in the Photo & Video Gallery
More photos:
BWA Gallery »
|
All photos & videos »
More About BWA
2015-2016 BWA Officers and Board Members
Florence Wasai
, President
Fujiko Motobu
, Past President
Liane Wong
, 1st VP
Wendie Yumori
, 2nd VP
Fujiko Motobu
, Secretary
Sharyn Sekine
, Corres. Secretary
Lillian Kadamoto
, Treasurer
Lillian Inatsuka
, Assist. Treasurer
Peggy Shintaku
, Auditor
Edith Tanaka
, Auditor
Barbara Brennan, Carol Yamamoto, Fusae Kiyokawa, June Iwahashi, Tamayo Matsumoto
Rev. Tatsuo Muneto
, Minister Advisor
Buddhist Women's Pledge ♫
As a person of Buddhist faith, I will follow Shinran Shonin who sought to live the life of truth; appreciate fully the blessing of human existence; thoroughly hear the Primal Vow of the Buddha; and diligently strive to live the life of Nembutsu as a Buddhist woman.
Earnestly listening to the teaching, I will live my daily life embraced in Amida's Light.
Building a home fragrant with the Nembutsu, I will nurture a child of the Buddha.
Following the teaching of "One World," I will spread the circle of Dharma friends.