Update: Find photo collages by Ruth Tokumi by clicking on the two thumbnail images:
Hawaii Betsuin will mark the 47th anniversary of the first Earth Day with a combined Earth Day Weekend Service on Sunday, April 23 at 9:30 a.m. and a Green Fair in the social hall after the service.
We will have two guest speakers at the service: Doorae Shin will give the talk geared to the Dharma School students and David Atcheson will be the speaker for adults. (The dharma talk speaker originally scheduled to speak at the service, Rev. Don Castro of Seattle Betsuin, sends his regrets — he is unable to attend due to unforeseen scheduling of a medical procedure.)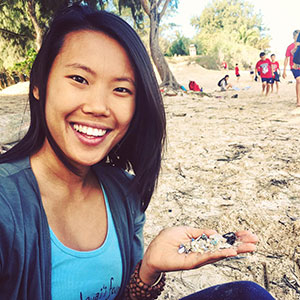 Doorae Shin led an effort that successfully banned EPS foam ("Styrofoam") from UH Manoa and served as the first Student Sustainability Coordinator for the University of Hawaiʻi System. She is now the Plastic Free Hawaiʻi Program Manager at Kokua Hawaii Foundation and is passionate about empowering youth and the local community to live in alignment and in balance with nature. We are especially fortunate to have Doorae speak as our temple boosts our BYO-CUPs (bring your own cups, utensils, plates) effort in 2017!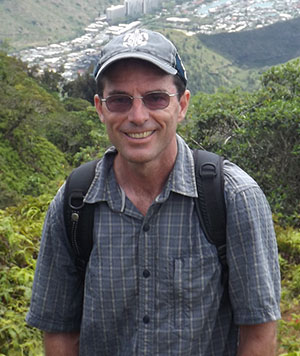 David Atcheson is convener of our temple's Green Team and past campaign director for The Cascades Conservation Partnership. The theme of David's talk will be "Dharma in Nature" and he will draw on his experiences in the wilds of Washington State, Alaska, and Canada and as a board member and staff person for nonprofit organizations dedicated to forest protection and restoration.
Our Green Fair downstairs after the service will feature a number of displays and activities organized by affiliated organizations as well as a brief video program. Get ready to "go green" by learning how to use furoshiki with BWA, do some eco-crafting with the Brownies, drop by the Boy Scouts "Unthirsty Plant Sale," turn a t-shirt into a reusable bag and/or personalize your reusable cup with Dharma School, plant an herb with the Cub Scouts, and check in with the Green Team for a Mottainai bag.
The Green Fair is scheduled to go till 1 p.m., so count on refreshments being part of it. And please remember to bring your own cup! If doing so is already second nature for you, add a snack plate, ohashi, and cloth napkin to your kit. It's one way to show respect for our 4.5-billion-year-old Mother Earth. See you there!
This article appeared in the April 2017 issue of the Goji newsletter.